Opal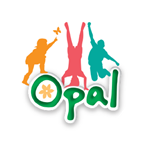 Outdoor Play and Learning (OPAL)
At Kellington Primary School, our vision is to enable all children to develop, learn and grow through the enriching experiences that we provide them with, both inside and outside of the classroom and at all times of the school day.
To this end, we have developed our approach to become an OPAL school. OPAL stands for Outdoor Play And Learning and is a programme to improve opportunities for physical activity, socialisation, co-operation, coordination, resilience, creativity, imagination and enjoyment through improved play. We are extremely fortunate with the amount of outdoor play space that the children can access so we have embedded the OPAL approach throughout our play spaces at playtimes and lunchtimes.
At lunchtime, our playground is an integrated play space where children from Reception to Year 6 can play together. Having the opportunity to play in any area of the playground enables children to develop different and new friendships, play with their siblings or friends that they have in different year groups. Having access to the whole playground, enables them to explore and play in different ways and have access to all the lunchtime playground equipment.
Our experience so far shows that the majority of children really enjoy this approach.
For more information about the opal programme visit: https://outdoorplayandlearning.org.uk/
Our Playworkers
We have a team of playworkers who manage the playground and school halls at lunchtime. Our playground is split into zones and each zone has at least one adult in it. It is very important that the children talk to a playworker if they need help with something. They are there to support children's play, solve any issues and ensure that lunchtimes are a fun experience for the children.