Governors
Within the STAR Multi Academy Trust, each school has a Local Governing Board (LGB) that supports the work of the Trust and the school. It has certain delegated authority to oversee the running of the school under the Scheme of Delegation as defined by the Trust Board of the STAR Multi-Academy Trust. 
Governance Statement for Kellington Primary School
Governance Register of Business Interests - The STAR Multi Academy Trust
Minutes of the LGB for each school are available on request from the School Office or clerk to governors by emailing  clerktogovs@starmat.uk.
The Local Governing Board of Kellington Primary School is represented by members who are Parents (elected by the parental body); Staff (elected by the staff), Trust Board appointments who are co-opted, selected by the Governing Body to bring specific skills or expertise), as well as those with a role that entitles them to be a governor (Headteacher). 
The governing board has the following core strategic functions.
Establishing strategic direction, by;
setting the vision, values, and objectives for the school;
agreeing the school improvement strategy with priorities and targets;
meeting statutory duties.
 
Ensuring accountability, by;
monitoring progress towards targets;
performance managing the headteacher;
engaging with stakeholders;
contributing to school self-evaluation.
 
Ensuring financial probity, by;
setting the budget;
monitoring spending against the budget;
ensuring value for money is obtained;
and ensuring risks to the organisation are managed.
The school's Governing Body is constituted according to the instruments and articles of government issued by North Yorkshire County Council.  All posts are held for a period of four years. Our current Local Governing Board is as follows;
| | | | | |
| --- | --- | --- | --- | --- |
| Name | Category | Chair/Vice/CP | Start Date | End Date |
| Melanie Lawrence | Executive Headteacher |   | 01/09/2022 |   |
| Melanie Emsen | Parent |   | 01/12/2022 |   |
| Amy Reynolds | Staff  |   | 17/11/22 | 16/11/2023 |
| Sue Summers | Trust Appointed | Health, Safety and Wellbeing | 29/09/2020 | 28/09/2024 |
| Gabrielle Mitchell | Trust Appointed | EYFS | 30/09/2021 | 29/09/2025 |
| Edward Ball | Trust Appointed | Safeguarding / Vice Chair | 30/06/2020 | 29/09/2024 |
| Caroline Gilley | Trust Appointed | Chair / Training and Development | 20/10/2020 | 19/10/2024 |
If you have any queries or have something to discuss with our Chair of Governors, Mrs Caroline Gilley, please contact her by following methods:
Email - cofg@kp.starmat.uk
Phone via school  - 01977 661127
Post addressed to the school address - Marked "Confidential - FAO Mrs Caroline Gilley".
Governor Vacancies 
All vacancies are listed on the STAR Multi-Academy Trust website. Please follow the below link to view all current vacancies.
Governor Profiles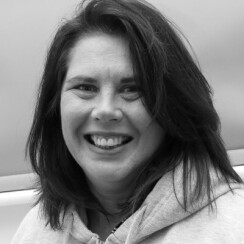 Mrs Caroline Gilley (Chair & Trust Appointed Governor)
After taking a career change when my daughter was born, I studied for my PGCE and started working for a FE College back in 1999. I started as a teacher and then a manager managing partnerships with Employers, HEI's, Secondary and Primary Schools, I worked in several different roles across the education sector for over 20 years. This changed my life; education became both professionally and personally something I have been passionate about and involved in ever since.
Having been part of a Governing Body when my children were small at their Primary School, I thoroughly enjoyed being part of School life as a Parent, Governor Vice Chair, and member of the PTA.
At home I have a large family with young grandchildren which keeps me very busy. In my spare time I try to keep fit walking and cycling. Holidays and eating out are another passion of mine – which unfortunately seem to counterbalance my plans for fitness!
Recently I volunteered and applied to become a Governor and be part of the STAR MAT Local Governing Body to support their high performing schools.
I was introduced to Kellington Primary School and thrilled to have been asked to be Chair of Governors. Inspired by the Teaching Team, their School life, village location, and plans for an exciting future I am really looking forward to working together with the Governors, School Team, and whole community to put in place these new ideas and plans.
Primary School is so important in shaping and developing children to give them a solid foundation to develop confidence, ability, and potential in whatever they wish to be in the future. I aim to help Kellington continue to dedicate to ensuring every child can reach their full potential and succeed.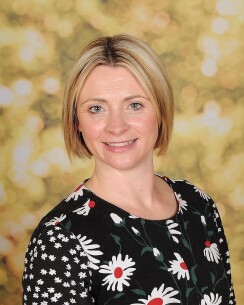 Mrs Gabrielle Mitchell (Trust Appointed Governor)
As a primary school teacher, with nearly 20 years of experience, I have an absolute passion
for education. I currently work as a Reception teacher at a school in Pontefract, however,
have worked in a range of schools in different local authorities. I live locally and both of my
children attend STAR MAT schools.

Being a Governor allows me to support the school and ensure it continues to provide an
excellent environment for children to learn in and a first class education for all of the
children who attend Kellington Primary.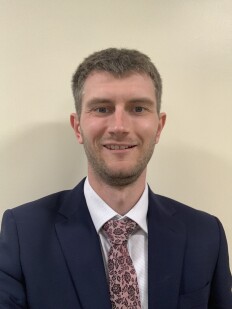 Mr Edward Ball (Vice Chair & Trust Appointed Governor)
I am Assistant Headteacher of Quality of Education at a large secondary school in Doncaster. My role involves leading on achievement processes and data across school, Pupil Premium lead and areas of HR. Through my role I am fortunate to visit lots of different schools and hope to keep using my experiences across the schools to bring the best ideas and support to my work with Kellington Primary School.
Before my current school I was a music teacher at Sherburn High School and still have strong links to the area. I am delighted and honoured to be working on behalf of all young people and staff at Kellington Primary School.
Mrs Sue Summers (Trust Appointed Governor)
As a resident of Kellington for over 30 years I have an interest in the children of the area coming to this school and reaching their full potential in whatever that may be.  Having had children and now grandchildren attending the school, I feel that we should all pull together in our various ways to support the school.  I have a background in education as I was a primary teacher for 20 years and am now retired.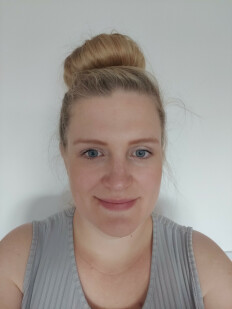 Mrs Amy Reynolds (Staff)
Having taught for 7 years across two schools, my experiences have supported my development and shaped me as a professional. During this time, I have taught from EYFS to Year Three. I have recently been working in year 1 and 2, where I have recently been involved in key stage 1 moderation and experience of delivering SATS. My role as History and Geography leader includes developing the curriculum and supporting staff in the implementation within the classroom. In addition to this, I lead OPAL play, which is an initiative to develop children's active participation in play times and lunch times. In shadowing our phonics lead, I am supporting the introduction of our new phonics scheme carrying out assessments and staff training. In joining the governing body I intend to support the school ethos and represent the staff.