Nursery
Nursery Admissions
Applying for a place at our Nursery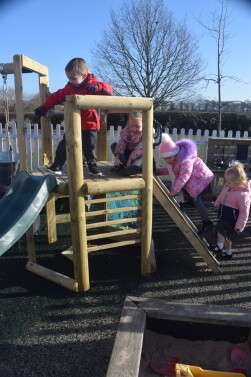 To make an enquiry or to apply for a place at our nursery please contact the school office on (01977) 661127. Visits to school are warmly welcomed, please come and see our nursery classroom.
Children can enter nursery the term after their 3rd birthday.  Our nursery staff will meet you and your child at a drop in session in nursery and via a home visit the term before they start with us. This enables you and your child to meet us, the other parents and children and gives you the opportunity to ask us any questions.  
Opening times - 8.45 to 11.45 am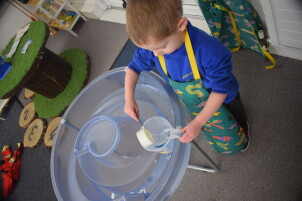 Our Nursery follows the Early Years Foundation Stage Curriculum, whereby all children learn and develop, are kept healthy and safe, and develop a varied range of knowledge and skills. At Kellington, we aim to provide high expectations for all, ensuring children have the opportunity to develop independent skills in an enabling environment. 
Nursery is the beginning of a child's journey through school and our curriculum, which is progressive in skill and knowledge, has been carefully designed to enable all children to learn, develop and grow through play. The indoor and outdoor learning environment is exciting, engaging and challenging, and allows children to explore, investigate, safely take risks and solve problems throughout the seven areas of learning. 
All adults strive to engage children in the highest quality teaching in order to maximise success for all, and prepare children for the next phase of their education.

Use of Tapestry
We use the Tapestry app to connect with parents and keep them up to date with their children's achievements.