Physical Education
Overview
At Kellington PE is a vital part of the curriculum. We foster the love of sport and physical activity to promote a healthy lifestyle, and to promote a lifelong love of fitness. Our PE curriculum aims to ensure that all pupils develop the fundamental skills and competence to excel in a wider range of physical activities by providing a broad and balanced curriculum which widens the experience for our children to foster a lifelong love of sport and physical activities.
Intent
We aim to deliver a high quality PE curriculum designed to develop physical literacy and general life skills, which help to embed values such as fairness and respect, teach children how to cooperate and collaborate with each other and enhance learning and academic achievement. Our mission is to improve and enhance the quality and involvement during competitions that our children attend, during the school day and within our extra-curricular offer.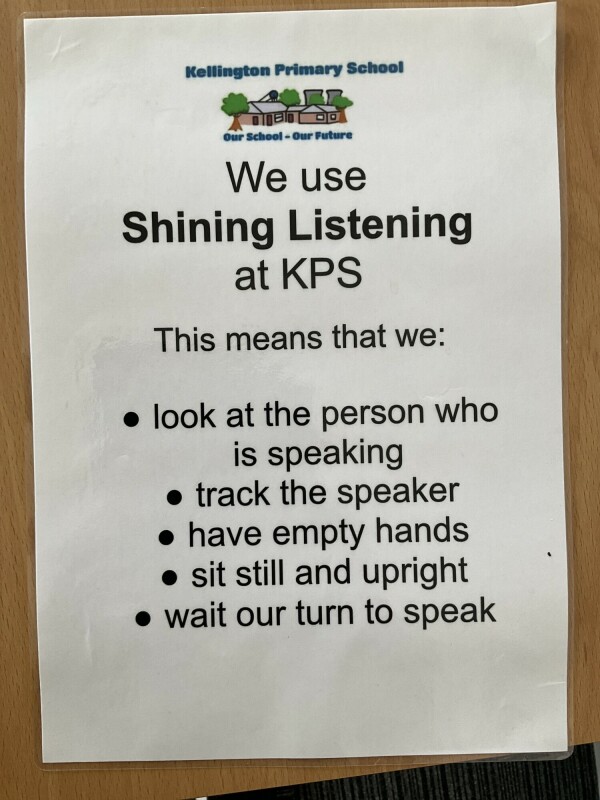 Kellington Way
1. Respect everyone and everything;
We share respect by showing a good sporting attitude, celebrating the achievements of everyone and showing encouragement at all times.
2. Be kind to everyone;
Our PE sessions provide a safe environment for children to make mistakes and learn from them.
3. Listen carefully to everyone;
As respectful members of our school community we pride ourselves in our 'Shining Listening.' This includes listening to our peers and staff.
4. Keep everyone safe;
This includes using equipment in the correct manner for the intended purpose.
5. Try as hard as you can at everything;
We ask children to be resilient and fully immerse themselves into all learning opportunities that we offer.
After School Clubs
We offer weekly extra-curricular after school clubs for both KS1 and KS2 children to boost their confidence by interacting with peers from different classes, as well as providing them with new skills and abilities. These sporting opportunities include sports such as kwik cricket, rounders, tag rugby, invasion games, tri-golf, netball, hockey and many more.
Cluster Competitions
Kellington are also part of the STARMAT and nearby schools cluster competitions where children are selected to compete in. All staff are aware of the amazing sporting talents we have at Kellington and are very aware in recognising talent in specific pupils. The children's participation and achievements are celebrated in our 'shining star' assemblies.
Playground Leaders
Our upper KS2 children have the opportunity to train in our 'Playground Leader' programme, where the pupils are encouraged to plan and deliver a 15 minute sporting activity to a group of children during lunchtime. Playground leaders are passionate about promoting a passion for sport across the whole school and try their best to make lunchtimes more active.
Koboca
The government released a 30:30 programme, which is aimed at children to be involved in a minimum of 30 minutes of physical activity at school, and 30 minutes at home. As part of our whole school practice we use engage the children in 'Fit 4 Five' activities such as, 'Go Noodle,' 'BBC Supermovers' and other physical exercise breakes that fit into the school's timetable. We would like to share the 'Koboca' website that will provide a range of activities for students to complete at home.